It's all about timing: when do your audience want to hear from you?
It's all about timing: when do your audience want to hear from you?
Your friend calls during that movie you've been saving – and you're hit with a dilemma.
Do I pick up?
But we're just getting to the good bit.
But we've also not caught up in a few weeks.
Maybe they'll call back? Will they be mad?
They've called at the wrong time, and now you're sat there evaluating if you're the type of person who puts Nicholas Cage ahead of your mate.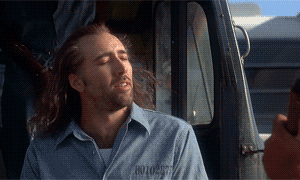 So you pick up. Or you don't. And you're annoyed with yourself either way.
When you reach your customers at the wrong time or in the wrong place, you create the same kind of resentment.
Except worse – because instead of blaming themselves, they blame your brand.
So how do we know what the best frequency is for email marketing, or the best time to post on social media?
SalesCycle found that most people purchase online between Monday to Friday between 8pm and 9pm. But your audience might be different, and customers at a different funnel stage may prefer another time again. So, pick your audience and channel, and follow these steps to determine your optimal post and send time.
Determining your optimal post and send time (with science)
Finding out what time to send an email campaign or schedule that Instagram reel comes down to testing. Here are 4 steps to test and gather the data that counts.
Step 1: Build a picture of your current send times and engagement
Create an honest picture of your audience's schedule across your marketing channel analytics and your website analytics. Use this data to find surges in engagement that both correlate and don't correlate with your regular posting schedule.
By focusing on your top-level stats, you'll fall for 'survivor bias'. This is where you believe posting at your current time is optimal because that's when most people engage. Instead, you need to look for patterns and anomalies across a range of sources of data.
Marketing channel data
Your marketing channels all have their own analytics.
Social media scheduling tools such as Facebook Creator Studio, Later, or Hubspot have your posting schedule and engagement statistics. With this data, you can look under your Meta or Facebook analytics at a chart showing what time and day of the week most of your audience is online.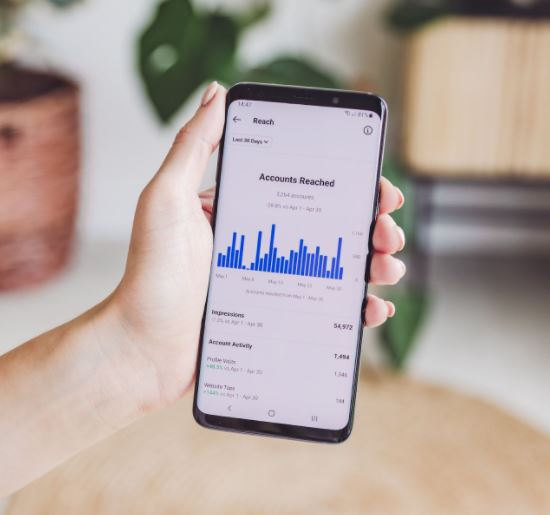 If correctly integrated, email platforms like Klavio, MailChimp, or Dotdigital can also present an aggregated view of your sends, clicks, and sales over time.
Then cross-reference this data to see any common correlation that exists outside of your posting schedule. Hold up… aren't we looking at how people react to our posts?
We are – but your post to interaction ratio is skewed. You're going to see more interaction then because that's when you posted. It's also likely to be a time you've trained your audience to if you consistently post at the same time.
Looking for anomalies will show you if there are any immediate times your audience will prefer.
Next, you want to look at how these channels convert on your website.
Website data
Take a look at your website analytics data. A valuable report for identifying audience behaviour is to show visits by hour & day – then, using a custom report, pull in conversation rate by day and hour. If you're using Google Analytics, you may need to plug your account into Google Data Studio to see this data in one table.
Map how this data correlates with email sends and social media to again watch for a false correlation with existing posts.
More reliable data will come from stable channels such as Google Search and shopping portals which aren't solely impacted by your posting schedule. With these channels, you can build a picture around their journey and see if it affects your view.
Instead of guessing when your customers want to see your marketing campaigns, Tyviso shows your products to customers directly after they've made a purchase on a Tyviso partner's site.
Step 2: Create a hypothesis
Hopefully, you will have found some peculiar data around one marketing channel that makes you curious. Time to put that curiosity to good use.
Using your data, create a hypothesis for the marketing channel in question.
Your hypothesis should be specific, such as:
"If I post Instagram feed posts between 11am and 1pm, engagement and profile views will increase"
"If we send an email between 5pm time and 6pm time every day, clicks* will remain the same, but conversation rates will increase."
*After the IOS15 update, we don't recommend experimenting with open rates on emails anymore.
Define a clear timeframe for your experiment. One send or day is not enough. Depending on the size of your audience, you'll need to run the experiment anywhere from 2 weeks to 8 weeks.
Step 3: Run the experiment
You've got your hypothesis and timeframe; now, you just need to hold your nerve.
You may see a dip or increase in your KPIs in the first few days and be tempted to stop. But at this point, you've only tested a small sample size. The change could be an artificial boost or a stroke of luck – good or otherwise. Consistently post at your chosen time and give your experiment time to find a conclusive result.
Step 4: Regroup, refine, and retest
After the experiment runs its time frame, it still isn't entirely complete. Now's the fun bit – the analysis!
How did your core KPIs and revenue change? Did something decrease, or was it becoming more efficient?
Analyse and present your data to the team. Talk through the results and decide if you want to try another experiment on the same channel. Or maybe it's time to implement and begin the investigation over on a new marketing channel.
Hopefully, we've got you thinking about your customers as real people. People with busy but scheduled lives – as much as it may not feel like it at times. Try the experiment as soon as you can, and you won't regret it. Or try out Tyviso, a pay-per result network that automatically shows you to customers who just made a purchase.