The customer acquisition checklist: Audit your eCommerce funnel
Acquiring new customers is more of a science than you might think.
Most marketers will be familiar with the 'Marketing Funnel' for new customer acquisition.
There are tons to choose between Hubspot's Flywheel, Smart Insights RACE funnel, or the classic AIDA model.
So, we wanted to give you a checklist that works across any customer acquisition funnel in any eCommerce business.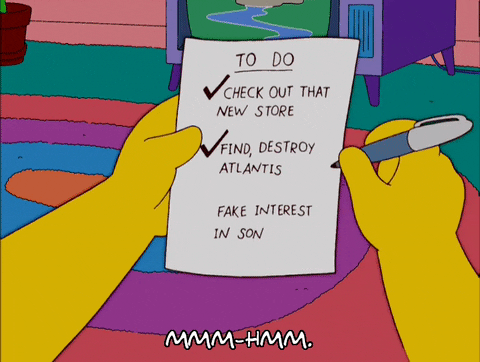 As marketers, we typically consider the customer acquisition process for teams with a marketing and sales department that work closely together. But the principles of attracting and converting quality customers are the same for any business.
As a result, we've broken the funnel into three familiar sections.
Top of funnel: This is where you're looking to give customers their first glance at your brand and spike some awareness. It accounts for the Awareness part of AIDA or the Reach in RACE.
Middle of funnel: Here, customers are aware of us and begin to have enough interest to engage. As you might have guessed–this is the Interest & Desire points of AIDA, or the Act part of RACE.
Bottom of funnel: Finally, we're looking to convert the final sale or get the customer to commit to the brand at the bottom of your funnel. Remaining, we have the Action of AIDA, or the Convert and Engage part of RACE.
Let's get started!
Your Checklist For A Completely Ace Customer Acquisition Funnel
Top of funnel
Before your potential customers are even aware of you, we need to do some groundwork.
Checklist item 1: A defined target market
A defined target market helps you to focus your resources & see a better return. It can be tempting to target 'everyone who earns over £X' or 'anyone interested in cars'. But within these groups are sub-groups who respond to stimuli in entirely different ways.
You can check this one off if: you have a written understanding of the wants, needs, and lifestyle habits of at least one core customer persona.
Checklist item 2: The right content
Once you know what your audience is interested in, you need to create content that will stop them in the tracks. Consider multiple types of content; video, blogs, guides, or even events. Then consider what topics will interest your specific audience & address needs in their lives that competitors can't match.
You can check this one off if: You have a clear website structure AND a well-researched marketing content plan.
Checklist item 3: The right place
Marketers often confuse types of content with place. They focus on written vs video and cross-post to every channel. To ensure your customer acquisition process runs smoothly, consider which channels are most valuable to your audience and hyper personalise the content to that environment. Bake the platform-specific tools and features into your strategy for the best results.
You can check this one off if: You have a defined list of the channels you post in often, sometimes, and never.
Middle of funnel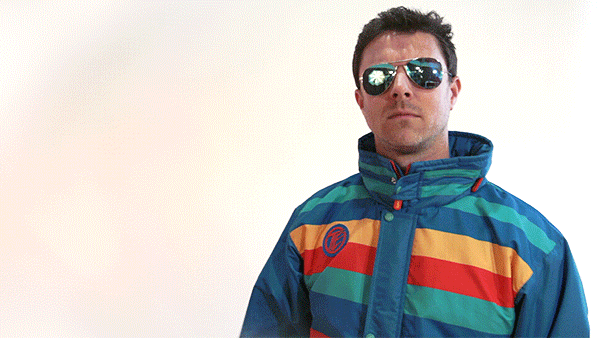 Once you've begun building awareness amongst a specific audience, you can tick off the essentials of engagement.
Checklist item 4: A place to capture data
Your audience should be ready to engage with your brand in the middle of your funnel. Attention spans are getting shorter and shorter while the competition gets hotter and hotter. So, you need to give your audience a way to share their data with you the second they are ready. The data exchange might be through an email subscription, a download, or even just a DM on social media.
You can check this one off if: You have at least two easy methods for customers to give you their data.
Checklist item 5: Strong calls to action
Once you have your data capture available, it won't be helping you acquire new customers unless it's obvious. Every content piece you put out should invite the reader to engage somehow; comment, click through, read similar content. Ensure the call to action is easy to understand and visually apparent.
You can check this one off if: You can spot a call to action within three seconds of looking at your content.
Checklist item 6: A reason to return
In 2022, not all customers are so quick to part with their data. But even those who need a clear reason to do so long term. As part of your brand & relationship-building process, create a consistent content strategy that regularly delivers predictable but delightful content. Suppose car enthusiasts know all of your upcoming content is about problem diagnostics. In that case, those interested in the topic will come running back without the need for a nudge.
You can check this one off if: You provide clear notice of what future content visitors can expect to see on your owned channels.
Bottom of funnel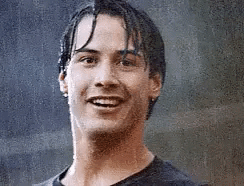 Here's where your sales team or process comes into your customer acquisition strategy. At the bottom of the funnel, we're looking to tick off the tools that close the sale & turn customers into advocates.
Checklist item 7: A reason to purchase
Offering a great product to the right audience is only half of the battle. With so much competition out there, you need to give your audience a reason to purchase from you. Start by ensuring your product benefits are stated and make sense to the audience. Specifications are helpful but mean nothing if you don't expand into the problem they will solve. To complete their decision-making process, offer a sense of missing out to give your customer plenty of reasons to purchase right then and there.
You can check this one off if: You offer clear product benefits and use at least one urgency conversion technique at the point of conversion.
Checklist item 8: A follow-up
Even if your reasons to purchase were strong, life could still get in the way. Perhaps they didn't have their card on hand, or an emergency came up. To keep your acquisition strategy hot, employ an automated re-engagement email sequence that offers the customer a second opportunity to purchase the item they were browsing.
You can check this one off if: You have an automated re-engagement and/or abandoned cart email sequence set up.
Checklist item 9: Measurement & analysis
Congratulations, your customer acquisition strategy has a strong foundation! Now it's time for every marketer's best friend: optimisation. Implement, test and manage your analytics and tracking software to give you a complete picture of your funnel & analyse where things are going wrong.
You can check this one off if: You have clear KPIs set up & a live dashboard with benchmarked targets.
What if I don't know where my marketing funnel is going wrong?
You've put all the pieces together, but the funnel isn't quite flowing. Here's where to look to identify which part of your funnel might be broken.
Top of funnel: You need to flood the top of your funnel with a large audience to capture enough customers for your given conversion rate. To discover if something is wrong with the top of your funnel, look at social media statistics & keyword volumes. If they aren't big enough to match your required volume, you know you need to focus on achieving a larger reach. Also, talk to target individuals to see if anything is confusing about your introductory messaging.
Middle of funnel: In the middle of your funnel, you can better track who is engaging where. Use your website analytics to look at each traffic source's session and bounce rate to see if one or multiple are underperforming.
Bottom of funnel: Finally, you have a smaller audience to analyse at the bottom of your funnel. Look closely at your CRM to see when individuals are dropping off and if it's above the rate you might expect.
Using this checklist, you'll be on your way to a solid customer acquisition strategy for your chosen target market. Regularly review each stage of your funnel to ensure it's got your target reach & you aren't leaking customers where you shouldn't be. For more great tips on customer acquisition & affiliate marketing, check out the rest of our blog.