Affiliates make up 16% of online sales: It's never too late to get started
What is affiliate marketing? Affiliate marketing is where one party promotes or sells a product for a brand in return for a one-off or performance-related fee. It's also known as a subset of partner marketing.
But is affiliate marketing worth it?
It's the channel popping up at every marketing industry event and seeing more investment from 50% of all marketers. When we talk about 'luck' and 'secret-sauces' that skyrocketed mega-brands like GymShark – a lot of it is driven by the not-so-secret affiliate master plan.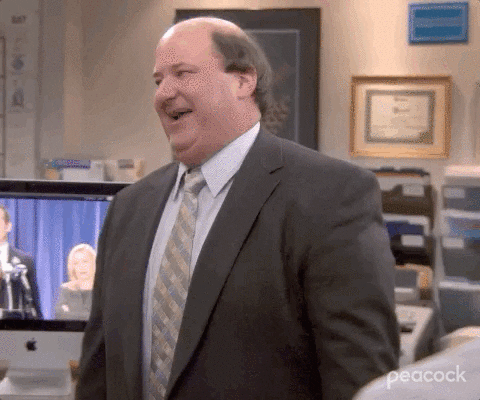 Affiliate marketing is popular because it has excellent supply and demand. (That, and the fact it works, accounting for 16% of all online sales according to EcommerceCEO). Being an affiliate allows individuals to monetise their content. And as a result, there are affiliates in every weird and wonderful niche a marketer could wish for.
But finding success with affiliates isn't just about getting eyeballs on your product. There are two essentials to success with affiliates:
Find affiliates that can sell. Many online influencers have poor engagement rates or an audience disinterested in making purchases. An influencer may be too heavily niched and successfully sell one sort of product at times, but not yours. Look for affiliates who have a track record of success in your industry before investing too heavily.
Be relevant. To be relevant, you need to be helpful AND required by the audience. If the audience already uses a competitor and doesn't see your product as superior, they won't buy.
Now you know the context, let's jump into how to start affiliate marketing.
The affiliate marketing plan checklist
1. Begin by understanding your audience
Where do they shop? How often? What motivates them? What influences them? Take the time to understand your audience and if affiliate links are something they'll engage with first of all, and second of all, what type of affiliate marketing will appeal to them.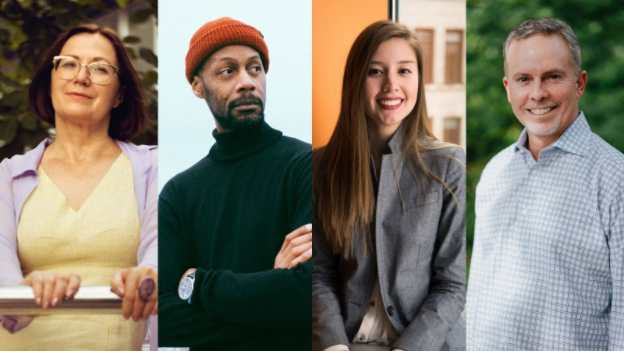 2. Pick a platform
It's best to focus your efforts on affiliates to make a meaningful impact (on the audience and on your sales).
Examples of affiliate marketing can be found on all of these types of platforms:
Speacilist offer sites such as student beans and Tyviso
Forums like mums.net for parents or honestjohn.com for car lovers
Social media platforms such as Instagram and Twitch
News & content sites and newsletters
3. Find communities and influencers
As part of your platform, find your niches and sub-communities to engage with. Not only will this make finding affiliates easier, but the audience will also be more fanatical and more involved with associated products.
Also, take some time to find the gold-standard pages you'd want to work with or appear next to build up to over time.

4. Use an affiliate software for links & commission
Affiliates work on commission. To calculate that commission, you need an affiliate link. What is an affiliate link I hear you ask? These links track who clicks on the affiliate's promotion and the activities they complete on your site. Then you need to calculate the commission they need and pay it in a timely manner. As an added complexity – most affiliates will also want any attributed sales from the following 7 or 30 days. So, anyone who clicked on their link, left the site, and came back to purchase at a later date.
Their commission is also paid in different ways per agreement. Sometimes you'll pay affiliates per click, per lead, or most often, per sale. And even then, for those factors, the commission may change based on audience difficulty or volume – for example, Amazon affiliates make anywhere from 1% to 10% per sale.
Meanwhile, high-ticket affiliate marketing also exists where the affiliate is paid a much higher commission rate per sale, sometimes £1K+ for more attributed sales of more valuable items.
There are a lot of plates to spin when managing multiple affiliates, so it's best to use an affiliate software program to handle link generation, tracking, commission, and optimisation. That's if your platform doesn't have one already built in.
5. Find a hook
How does affiliate marketing work? Well it comes down to the hook which may be hyper-relevance, discounts, and a novelty pull.
Find a hook to give the affiliate a natural reason to promote you and stand out against their other sponsors. Consider offering a discount or finding a new value proposition.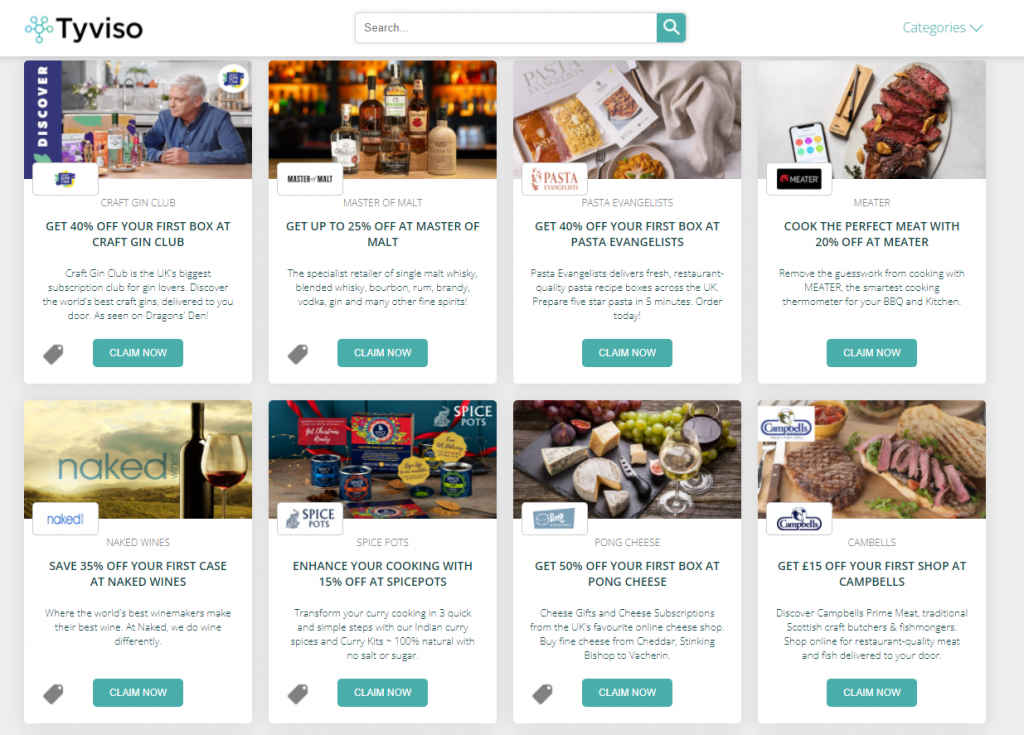 6. Go live & optimise
Start reaching out to affiliates. Affiliate platforms and forums such as Tyviso and Mums.net have a guaranteed success rate. Meanwhile, for affiliation marketing on social media, you're often looking at a 50% response rate, and of that, a 50% take-up.
Once it's live, optimise the affiliates you work with. Use the software you'd previously picked to analyse if an affiliate sends through a large volume of bounces, fraudulent purchasers, or leads to a large number of returns.
The first affiliate platform you need to try…
Now you know how to approach this growing marketing channel, it's time to get started with the most accessible affiliate programme of all, Tyviso. Hear us out. We're a free-to-install widget that appears on your checkout page and offers complimentary offers to customers. And in return, you're shown across thousands of complimentary brands too. The widget is customisable to your brand, so it isn't invasive or confusing to your loyal customers. And best of all, you only pay a small commission when you actually make a sale.