What is Partner Marketing and Why Does It Deliver Great Value
Partner Marketing is potentially the lucrative channel that you are unknowingly missing.
In the ever-changing and very competitive e-commerce market, it's getting harder and harder to promote a product and drive traffic to a site with the purpose to increase sales.
Having a varied channel mix becomes crucial for the growth of every business. After that, refining and optimising it becomes the perfect way to have a well-performing acquisition strategy.
Alongside traditional marketing, one strategy to consider improving your channel mix is Partnership Marketing.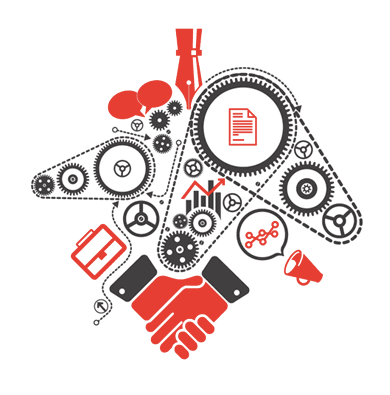 What is Partner Marketing
Partnership Marketing (or simply Partner Marketing) is a marketing strategy for which two or more parties share marketing resources to achieve their goals and create value.
Partner marketing can come in many shapes and forms. Some examples are:
Distribution marketing
Product placement
Sponsorships
Content development
Affiliate marketing
Distribution Marketing
This partner marketing strategy consists of one brand bundling its products with another partner's brand. For example, this could result in the 2 brands cross-marketing their products to the audiences they have in common.
One great advantage of this approach is loyalty: if a customer is loyal to brand A and sees that brand A is partnering with brand B, he will be more inclined to trust brand B.
Product Placement
Traditional product placement includes things like products appearing on a shelf in TV shows or movies. In more recent times, influencers have become the king of this, sharing items in their videos to their followers.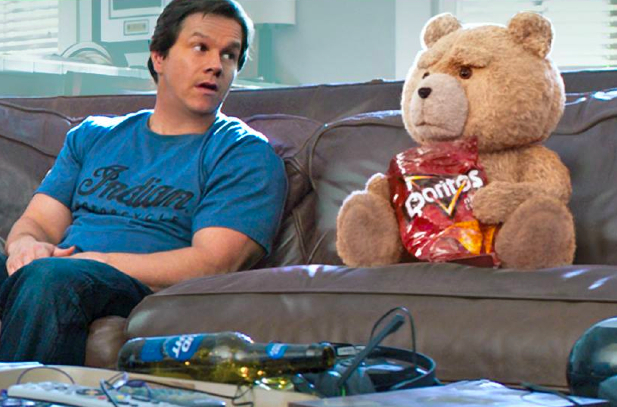 Sponsor Partnerships
These are sponsorships that a brand associates with a team such as Manchester United, an event, a TV show, etc. A football team having the name of a particular company on the jersey is a classic example of sponsorship. The idea behind it is that if a person likes a team, they will be more inclined to trust a brand "trusted" by that team or TV show.
Content Development
This type of partnership is where the parties involved share resources to create articles, podcasts, videos, etc., sharing links and info about the other partners.
Affiliate Marketing
Affiliate marketing is an extensive term that indicates publishers that promote products of different e-commerce's. The most relevant for partnerships marketing work as aggregators, creating comparison sites, deal sites, review sites, etc., giving a more comprehensive set of options to the customers and allowing to reach a very vast audience for all the partners working with the affiliate.
Benefits of Partner Marketing
All these strategies have in common to reach a greater audience at shallow risk, usually in the form of meagre cost per user reached or in the form of cost per action.
Some of these partner marketing strategies have the advantage of a "pay on commission" model. This means the party promoting a product will only pay a percentage of the sales value, making this strategy consistently profitable.
Another advantage of partner marketing is the broad audience reach. Leveraging other partners increases the reachable audience, especially in relevant audiences.
Moreover, partnering with another company or network reduces the risk, significant time investment and cost of starting something from scratch. The expertise and knowledge already lie in the partner/network.
This means that partner marketing is a highly effective way to increase sales at scale while staying entirely profitable.
Examples of Partner Marketing
Distribution marketing
As explained above, this strategy works based on two partners join forces to cross-market their products; this could happen with QR codes, vouchers, etc.
Traditionally, this has been done by individual partnerships between brands. E.g. a wine merchant dropping a voucher in a food delivery box.
However, there is a much more efficient and scalable way.
Using an entire network of e-commerce brands who are proactively willing to cross-market their products makes it possible to reach a highly relevant audience, but at a grander scale and with further benefit.
This is what partner marketing platforms such as Tyviso provide.
Tyviso is a network of e-commerce brands that highly effectively cross-sell their products to each other. This allows all brands in the network to help grow sales and reach customers with the most relevant product possible. All whilst they have the highest intent to purchase and a credit card in hand.
If we look at the list of benefits above, Tyviso is an excellent example of distribution marketing. It has:
Massive relevant audience reach increase
Low cost and zero risks, working only on a small commission of a basket value
Increased loyalty
A ready to use solution for any e-commerce that takes minutes to install
Product placement
The above distribution marketing example is a product placement for the Tyviso platform within this article. Sneaky, right?
A more modern and digital approach to traditional product placement, digital product placement is a powerful technique to promote products and services.