How to give customers killer rewards on their birthday
Learn why giving your customers rewards during key life events is key to winning their loyalty.
Quick takeaways for rewarding customers during life events:

1. Life events are more memorable because customers are experiencing more emotions.
2. You can reward customers with discounts, gifts, or discounts to complimentary brands.
3. Set up an automated date-triggered reward email to deliver your rewards with no additional effort.

Ready to understand why rewarding customers on key dates is an underrated marketing tactic? Read on.
We're collecting data all the time as marketers. Depending on the nature of your business, you will also have access to different kinds of date-specific events for your customers.
We're not talking about calendar events such as Halloween or Christmas; we're talking about life events specific to their person or age range.
Ecommerce brands know a customer's birthday when they make an account.
Wedding brands will likely know a couple's anniversary date.
Teen brands might know when teenagers are going back to school.
All brands should also know the date a lead became a customer. So, why not celebrate your milestones too?
You can use that date-centred information to create a life event or birthday offer for customers.
But why should brands reward their customers on their birthdays or anniversary? We've gathered the research on why you should include rewarding customers for their life events in your marketing strategy:
Why reward customers on their birthday or other life event?
As humans, we typically remember high-emotion events, dates like birthdays and anniversaries. These days aren't emotional because they are memorable. They are, in fact, memorable because they are high emotion.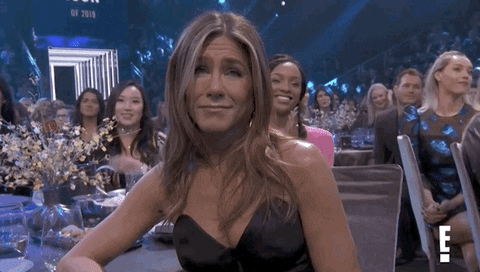 If you reward a customer on their special day, your brand will be more memorable. Be genuine with your interaction to enhance their day positively. Poorly thought-out messaging will leave you permanently imprinted on their brain as annoying.
Customer Birthday Reward Ideas:
What sort of reward should you send your customer? Here are three ideas.
% off for their birthday – Give customers a discount on their favourite consumable or re-purchasable products.
Free gift – Give customers a gift. Avoid requiring them to purchase something to claim the gift, as the offer will seem less genuine.
Discounts to other brands – Instead of sending your customer a discount for something they already have, send deals to complementary brands. (Skip to the end to learn how.).
How to create an email flow for customer life events
Once you get the green light to give your loyal customers something special on their birthday, it's time to build the reward email. Here's how to automate your birthday reward emails:
Start with the birthday or life event – Create a consistent date field in your CRM to represent the date you want to use. Go back through your records and clean your data by removing any incorrect information and ensuring the correct information is input correctly. (No USA Vs UK month/day mishaps, please!)
Create a trigger for your automated sequence – Create an email sequence triggered by the date at hand. Include a true/false sequence to validate if a person has a birthday on that date.
Suppress unsubscribers – Remember to respect customers' data processing statements. A birthday gift does not count as a legitimate interest. Add a suppression list to filter anyone who has opted out.
Build the event reward email – Build an email using personal tokens to acknowledge the life events and explain the reward. Look at birthday and customer anniversary email examples from competitors to ensure your approach feels unique.
Focus on being authentic – Keep your gift and message genuine to make the recipient feel appreciated. Avoid cross-promoting other deals or products, as your email will now have a secondary motive.
Personalise your rewards – If you want to go the extra mile, use fields from your CRM to segment your emails. Create multiple emails containing rewards for each customer type if you have clear customer segments interested in different products.
TL;DR: Send customers discounts to brands they like on their birthday to build a loyal and memorable relationship with them.
Why send Tyviso rewards (discounts to other brands) over a traditional 10% off?
We all love a free Millie's Cookies on our birthday. Comparatively, chances are slim that you'll want 10% off that high-end suit jacket when you're busy with friends and family.
Instead, you could send your customers discounts to a range of brands they want on their birthday.
Tyviso lets you build a reward portal with discounted recommendations to brands across food, drink, cosmetics, home products, and more.
Try sending your most-loved customers a Tyviso link on their next Birthday or Subscription Anniversary and see how they respond.
Take it from us; it goes down well. Get in touch here for a free demo.